Why this service might be a fit for you?
Why this service might be a fit for you?
An advantage of cloud computing is the reduction in hardware costs. Instead of purchasing in-house equipment, hardware needs are left to the vendor. For companies that are growing rapidly, new hardware can be large, expensive, and inconvenient. Cloud computing alleviates these issues because resources can be acquired quickly and easily.
Cloud solutions can also lead to a dramatic decrease in labor and maintenance costs. As a result of the hardware being owned by vendors and stored in off-site locations, there is less demand for in-house IT staff. If servers or other hardware need repairs or upgrades, it is the vendor's responsibility and doesn't cost your company any time or money. Eliminating routine maintenance can free your IT staff to focus on important initiatives and development.
Costs Capital costs can practically be eliminated with the cloud. There's no need for you to invest in costly infrastructure, so you don't see huge upfront costs. The capital investment of servers, power, software, and more becomes the cloud provider's problem. You can acquire resources quickly and easily, and the cloud provides a scalable solution to businesses. Rather than investing in resources used minimally, you can get exactly what you need, when you need it. As your business needs change, your company can increase or decrease its cloud-use accordingly.
Why us?
1
Fast, clear and proactive communication. All our team members are fluent English speakers.
2
Direct contact with every team member. You won't even know it's a remote team.
3
Transparency and ethical time-logging.
4
Professional insurance – just in case.
5
Business analysts with an out-of-the-box approach.
6
Working hours overlap with Europe, the Middle East, Africa, and the USA.
7
Cost-effective services with no last-minute surprises.
8
A huge network of experts in different fields.
9
A hand-crafted cooperation model for each business case.
Focus areas
Focus areas
It might be hard to pick an appropriate AWS cloud service from various choices. Our AWS solution architect will analyze your business case and choose the appropriate AWS services for you.
We help the business take advantage of AWS's scalable, reliable, and secure global computing infrastructure. Our solution architects will help you with your solution via the AWS cloud platform.
Different solution architectures and technologies might have the same impact on business objectives but totally different long-term costs spent on cloud services. We advise the business on how to spend their money most efficiently and reliably.
Roadmap
What follows is a simplified roadmap for working together with Toughlex. Keep in mind that these steps and responsibility for deliverables depend on the kind of collaboration you choose. The roadmap is based on our project approach.
First step: Analysis
Toughlex
Drawing up of both technical and non-technical requirements; industry landscape analysis
Client
Submission of requirements, if there are any
Second step: Solution design
Toughlex
Development of the solution; validation of technical capabilities; drawing up of a preliminary budget and project timeframe
Client
Specification of solutions to be implemented
Third step: Team composition
Toughlex
Formation and introduction of an agile team
Client
Interviews with candidates to the team; selection of team members
Fourth step: Signature of agreement
Fifth step: Kick-off
Toughlex
Preparations by the agile team and project manager
Client
Provision of additional information, if required
Sixth step: Development
Toughlex
Project management; introduction of results as the team works in agile sprints; assurance of quality
Client
Assessment of the team's performance
Seventh step: End of project / maintenance
Toughlex
Knowledge transfer to the client; the system is kept available with no active development
Client
Submission of on-the-go feature requests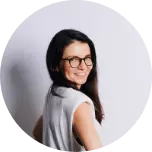 "It's an absolute pleasure to be working with Toughlex! They are smart, dedicated, involved and motivated to do their best and deliver great end products to our users. I would totally recommend Toughlex to anyone looking for quality and great results!"
Agnė Saylik
Product Owner at Pildyk